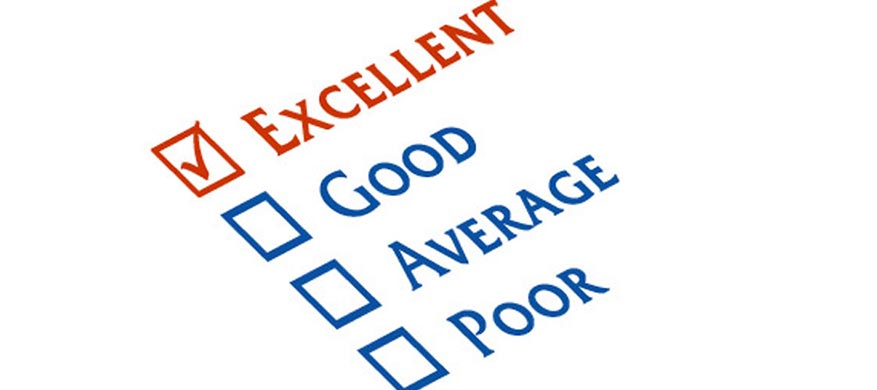 Read our clients testimonials about our products and services and if you have used one of our products or services in the past feel free to let us know your experience.
"I've received some nice compliments on how the yard looks this summer. You do great work! Thanks for such good service!"
Rob M.
8/14/16
- Rob M. - Appleton
Thanks Todd for everything. I am very pleased with my lawn the past few years.
Sharon.
- Sharon B. - Appleton
Hi Todd,
I appreciate the excellent mindset that you have in treating lawns in a environmentally sustainable manner. We look forward to being clients of yours for many years. Our lawn has definitely improved greatly with your treatments.
Have a good Holiday Season.
Dick Gosse
- Dick Gosse - Appleton
Thank you! It was so nice this year to not have to run outside with a tarp like a crazy woman to cover my vegetables, because the lawn service person had arrived, and started spraying again on a windy day. It was also nice to come home and notice that you had been there, but that didn't mean that the kids had to stay inside (because keeping off of the lawn is next to impossible during summertime at our house).
- Suzann - Greenville
"First of all, I know you (Todd) said it would take a few years for me to notice a difference in my lawn with organic lawn care. However, I swear my lawn has never looked better! Maybe it is placebo, but I couldn't be happier so far. Second, if you remember, I asked you to have the company you trust complete one application of herbicide on my lawn in late May/early June because of a weed issue. This was completed, and I've barely seen a weed since. In addition, Todd's qualities of service and responsiveness have continually exceeded my highest expectations."
- Ryan - Winneconne
"You provide such outstanding service when I call and I love to support your business"
- Eric - Oshkosh
"As this year's growing season rapidly approaches, I am excited to see the continued improvement in soil health after another season of Backyard Organics on my home garden. I have used Backyard Organics for 2 seasons and have noticed a reduction in pest problems and disease, and an overall improvement in plant vitality. Last year I had almost zero incidence of tomato blight; while prior to Backyard O., my tomato plants would be stripped bare from blight by early September every year. I highly recommend this service for both lawns and gardens/orchards, and I appreciate the knowledge and passion that Todd, the owner, puts into his work. Happy growing everybody!"
- Jason Lipsky
"I am happy we switched to your company for the maintenance of our property. I'll be honest. I was cautiously optimistic at first. You told me it would work, so I went along with it. You have met and succeeded my expectations. Our lawn is better than ever and our trees and landscaping are kept well groomed. I have noticed the little things you doing and appreciate it. You sweep our parking lot, pick up litter and kill the weeds coming through the little cracks in the pavement. I will gladly renew our contract with you." –
- Kevin D., Owner, Remax Valley Realtors
"We were thrilled to see our lawn doing so well after just two years. It has taken some time and money, but our lawn looks just as good, if not better than the other synthetic lawns in the neighborhood. People have actually stopped to ask what we use. I am always happy to tell them it is safe, natural and will not run off into Winnebago contributing to the toxic algae blooms, or harm my vegetable garden."
- April F.
"I purchased two of your products at the Appleton Farmers Market and am thrilled with the results."
- Celia. Z
"I can breathe easily knowing that my children can safely play on our lawn without being exposed to harmful chemicals which can negatively affect their immediate as well as future lives. Being able to control their immediate environment is a huge relief!"
- Tatyana D.
"As you know, we applied the ML2 [Mycrotabs] tablets and repellent spray to over 40,000 native plants that we installed at the Grizzly Creek Rest Area in Glenwood Canyon, Colorado for the Colorado Department of Transportation. These products were used to enhance survival and discourage the numerous deer in the canyon from feeding on our plants which were indigenous to the canyon and therefore prime forage for the deer. The work was completed last fall and we have not seen any damage to our plants as they came out of dormancy and are filling out quite successfully. Under similiar conditions I would definitely use your products again!"
- Randall & Blake Inc., Littleton, Colorado
"Thank you for providing an organic alternative for our lawn care and ultimately for the care of our family and pets that use the lawn. I so appreciate your company in our own 'back yard'. We have used organic lawn products for over eight years but have had to mail order all the supplies. Since you have examined our lawn I am able to have tailor made care with just a local phone call."
- Alicia G.
"I wanted to update our results with the Natura Bulb 2-step system that we tested on our spring bulb plantings. Seventy thousand bulbs were treated, 85% of them tulips. Normally in early spring when the tulips 'pop' out of the ground we have a terrible time trying to keep the deer away from this food source. We applied one Mycrotab 5-5-5 bulb tablet with the fall planting, and then sprayed the newly growing tulip in early Spring. The deer not only stopped browsing the tulips, but moved away from all the sprayed areas. We had less than 5% overall damage to the tulips. The most amazing part was that by using the Bulb 2-step, we also reduced non-germinating tulip bulb loss, to almost zero, and we only only had to apply the spray once all season! Thank-you for thinking outside the box and making a great product even better."
- Cullen Gardens & Minature Village Plants, Whitby, Ontario
"Maggie our collie, wants to thank you for a very healthy lawn, and I second it. Also each new customer will improve our environment."
- Helen D.
"I wanted to extend my sincerest thanks to Natura for the first season that we have been able to enjoy in the six years that we've been in our home without Deer devastating our gardens…No matter how effective the spray on chemical, it is eventually washed away requiring frequent and expensive re-application. Other granular deer repellent products also have not proven enough to prevent damage, nor have ultra-sonic deer repellent devices. Even using a combination of all of these, we still suffered deer damage to our favorite plantings….That is until I tried Natura Plant Saver repellents. They have, by far, been the most effective products that we've tried, and we've tried a lot. Not ONE plant that I treated this year was damaged, NOT ONE. Even our Day Lilies, a deer favorite, were spared!…"
- Ronald S. Bank M.D., Vienna,Virginia
"Before you took over caring for our lawn it was really patchy with spots that didn't even have any grass, just dirt. The other company could hardly even get the grass to grow! You started working on our lawn this spring and already it looks lush and thick. Wow, what a difference! We love our lawn now and we know it's safe for our grandchildren to play on."
- Lorraine & Andrew P.
"…..Our lake project is located in the Oklahoma Panhandle. It is an extremely dry region that only receives 17-18″ of precipitation. This difficult site is compounded by several animal browsing vectors: Rodents (rabbits, mice, rats, pocket gophers), Porcupines, Deer, and Grasshoppers. Last year we inserted the ML2 [Mycrotabs] tablets into the dripline of larger trees, as well as smaller plants. All foliage was sprayed once with the deer repellent spray. Overall, a non-scientific evaluation indicates that we not only eliminated damage from all the animal vectors, (especially grasshopper damage on newly planted Russian Olive) but we will have a greater overall survival rate than in any previous year!"
- US Corps of Engineers, Department of the Army, Hardesty, Oklahoma
"This will be our third year with Backyard Organics. We have noticed a very marked improvement in our lawn since we started with Backyard Organics in 2007. We strongly believe that the improvement is due to the 'resourced' approach that Backyard takes to lawns. They are giving our lawn what it needs, rather than just dumping fertilizer on it. We also like the fact that our lawn is getting what it needs with products that are 'green' and safe for our environment"
- Lou B.
"This is the third year that we have used your services. Our lawn keeps looking better each year. Last year our lawn was lush and beautiful. We like the option 'do it yourself' for some of the services. Thank you for all your hard work and for bringing safe, healthy lawns to the Fox Valley."
- Cindi A.
"The grass came in nice a green and, now that the dandelions are mostly gone, the lawn looks the best it has in years."
- Sean
"Hey Jim, I used that weed killer today and WOW that works fabulous! I am happier than a pig in poop JI went and sprayed hard to pull weeds in all my flower beds and then checked on them a few hrs later and DEAD!TO top it off, the air in my yard smells AWESOME! LUV IT!
I am really going to promote this stuff to all my like minded friends!So glad you told me about it."
- Lisa
"I cannot believe how much thicker my grass is and am enjoying the "barefoot" experience"
- Betsy P.
"Thanks Todd, I loved the natural smell. Actually a treat from all the chemicals in the neighborhood"
- Kay
"We moved into our home six years ago and struggled with our lawn on a consistent basis. We tried fertilizing it ourself, brought in new soil and reseeded, and also had a local lawn care company service our yard for a few years. Nothing seemed to help, in fact, each year the turf got worse and worse.
Our front lawn was thinning out to more mud and weeds than grass. We have mature trees and a very shaded front yard, so after consultation with a few other lawn companies, it was suggested we cut down the trees, which we didn't want to do. Then we did a websearch for an organic lawn care company and found your company's information. It sounded like what we were looking for, a company that would improve the quality of our turf while protecting the health of our children and our dog.
After one season of service from Backyard Organics, we actually have grass in our front yard! We cannot believe the difference we have seen in only a few short months of time. In the past, our front lawn rarely needed to be cut, and now it is growing constantly. We feel that all of our concerns have been addressed in a quick and professional manner.
We could not be happier with the improvement we have seen in our lawn!"
- Jason and Jamie
"Thanks for the great service in 2012. I've been very pleased with the outcome of using the organic process."
- Barbara H.
"Thank you for all of the great work. Backyard Organics is by far the best lawn care service with whom my wife and I have ever worked! We continue to recommend you to our neighbors."
- Pete and Diana S.