Northeast Wisconsin March 2017 Written by  Todd Rockweit The strength of our character "Doing the right thing"...
Read More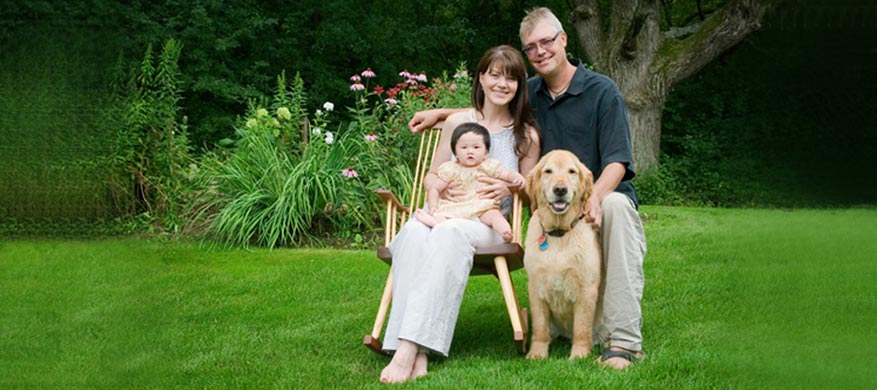 Spring is a time for trees to bud, flowers to blossom, grass to grow and the sun to shine a bit brighter and its our...
Read More
About

Our Company

In 2004, Backyard Organics was born out of one couple's desire to have a safer, healthier lawn for their family and pets. We have since grown to have a better understanding of the complexities of natural ecology and soil biology and how that relates to a healthy lifestyle. We are dedicated to providing you and your family a beautiful lawn using all natural, organic products that are proven safe and effective.

Backyard Organics was the first all organic lawn care service in Northeast Wisconsin and we are your exclusive source for a variety of all natural, organic products. We are also the first Wisconsin Organic Land Care business accredited by NOFA, one of two organizations in the country that accredit Organic Land Care Professionals (AOLCPs).

We are committed to understanding the science behind soil biology and matching that with the needs of our client. If you're tired of waiting to enjoy your backyard, why not make the decision to go chemical-free today!
I've received some nice compliments on how the yard looks this summer. You do great work! Thanks for such good service!
You provide such outstanding service when I call and I love to support your business"
I purchased two of your products at the Appleton Farmers Market and am thrilled with the results.
Celia. Z
Maggie our collie, wants to thank you for a very healthy lawn, and I second it. Also each new customer will improve our environment.
Helen D.
Fox Valley (Winnebago, Outagamie, Brown, Fond du Lac, Waupaca, Calumet, Manitowoc and Sheboygan counties)