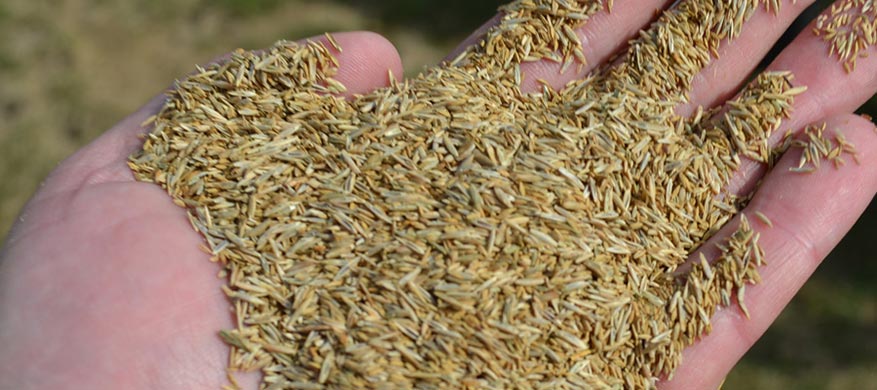 Over-Seeding with Fungi
All grasses have a life cycle and replenishing the "old" with the "new" is a great way to choke out weed growth. Backyard Organics uses a proprietary blend of grasses along with Mycorrhizae fungi, that germinate best with soils found in our area and climate. We recommend over-seeding with aeration. However, it's not absolutely necessary.
Over-seeding with Mycorrhizae Fungi
Mycorrhizae fungi encourage disease resistance, water retention, and overall plant vigor, which helps expedite the growing process. We combine the benefits of Mycorrhizae with our proprietary seed blend for outstandingly fast and effective results.
Save your money from going towards costly and unhealthy chemicals. Our natural use of fungi while over-seeding will get your lawn weed-free and looking beautiful! At the same time, you and your family can go out and enjoy it immediately!