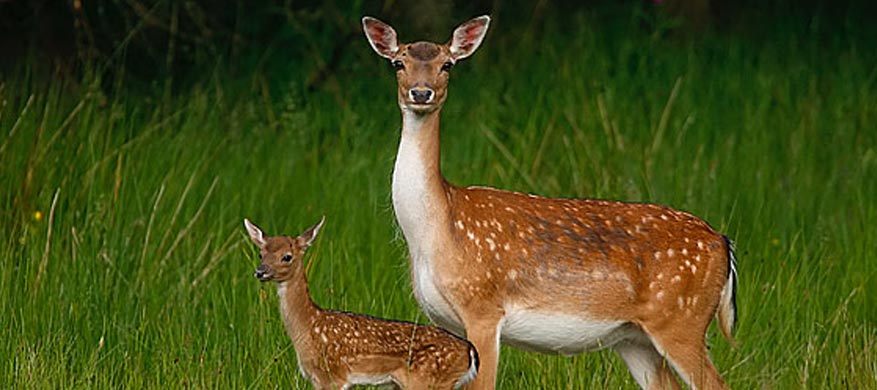 It might be an idyllic scene to witness a group of deer walking through your backyard or stopping to graze. It isn't so ideal when your food plants or landscaping are being eaten. You want deer protection for your yard or garden, but you don't want to hurt the deer or use chemicals that could be unhealthy for you or your family.
Backyard Organics has your answer by offering healthy treatments for the plants that you want to protect. With just an application or two, you can keep the welcome mat out for the deer without turning your precious yard or garden into a buffet.
Contact us for Natural and Organic treatments that protect food crops as well as ornamental trees and shrubs. Deer protection is available as a service and/or do-it-yourself products. Apply as needed.