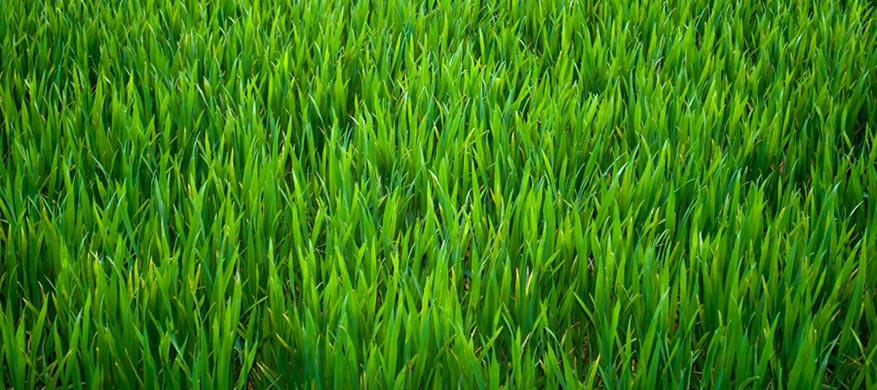 This month's question:
A concerned individual recently contacted me with this issue. "My dog lays in our yard all the time. Do I really want to expose her to this [chemical weed treatment]?"
I was definitely comfortable offering this individual an emphatic "No." We shouldn't expose our family to any chemicals if we can avoid them. But the journey to organics is different for everyone both in pace and outcome.
My journey started with inquiry. I've always relied on unbiased research when making a decision; land and lawn care are no different. The evidence is significant as Nathan Diegelman clarifies in his article "Poison In the Grass: The Hazards and Consequences of Lawn Pesticides."
• "Congress found that 90 percent of the pesticides on the market lack even minimal required safety screening. Of the 34 most used lawn pesticides, 33 have not been fully tested for human health hazards. If any tests are done, they are performed by the chemical manufacturers, not the EPA."
• According to the EPA, 95 percent of the pesticides used on residential lawns are possible or probable carcinogens.
• National Cancer Institute reported children develop leukemia six times more often when pesticides are used around their homes.
• The American Journal of Epidemiology found that more children with brain tumors and other cancers had been exposed to insecticides than children without.
• National Cancer Society and other medical researchers have discovered a definite link between fatal non-Hodgkins Lymphoma (NHL) and exposure to triazine herbicides (like Atrazine), phenoxyacetic herbicides (2,4-D), organophosphate insecticides (Diazinon), fungicides, and fumigants; all of which have uses as lawn chemicals. This may be an important contributing factor to the 50 percent rise in NHL over the past 10 years in the American population.
• Studies of farmers who once used these pesticides found alarmingly high numbers of NHL, especially in those who didn't wear protective clothing.
• This latest finding also proves the theory that most danger from pesticides comes through dermal absorption, not ingestion.
• University of Iowa study of golf course superintendents found abnormally high rates of death due to cancer of the brain, large intestine, and prostate. Other experts are beginning to link golfers, and non-golfers who live near fairways, with these same problems.
On a personal note, my dog, Gruzin, recently passed away from cancer. Was his passing due in part to my traditional chemical lawn care used before moving to the organic way? There is no way to tell for sure, but I will certainly do everything I can to prevent this from happening again. The factual and anecdotal research is enough for me, but I respect any individual's right to choose.
There is a reason why the chemical fertilizer industry has to post yards with warning after treatments; there is a reason why parts of the East and West coasts have banned synthetic fertilizers; there is a reason why the President appointed a panel to research the link between cancer and fertilizers, and there is a reason why our guts are telling us "these chemicals can't be good." Trust your gut.
The evidence seems to be mounting against the chemical fertilizer industry. Many respond to the research and their instincts by going completely organic. Home owners want a weed free lawn, and most of our customers prefer to achieve this the organic way, with organic soil amendments and compost teas. Treating weeds organically does require patience, however, which is why some customers will choose one or two synthetic weed treatments if their unwanted plants have gotten out of control and the lawn perhaps requires a "rescue." We step in then with an organic application, a follow up which lessens the effects of the chemicals they put on the soil. This approach offers customers a reasonable compromise on the road to a more sustainable and healthy future.
Ultimately, we are committed to assisting our customers in their move toward organics and respect each person's journey.
If you have a question regarding organic land care, feel free to email or call us. Your question might end up in next month's Q&A article.
To read Nathans Diegelman's article in its entirety, refer to this link: http://www.cqs.com/elawn.htm
The Presidents cancer panel's 240-page report may be viewed in a PDF at: http://deainfo.nci.nih.gov/advisory/pcp/pcp08-09rpt/ PCP_Report_08-09_508.pdf
The President's Cancer Panel web site is: http://pcp.cancer.gov.